"The Team" and location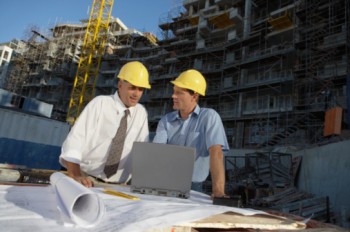 .
RBC is a Multi-Discipline Chartered Building Consultancy covering all aspects of Surveying,  Architecture and Property Valuations
The Directors of the company are Robin & Bryan Muggeridge and both are members of the CIOB and RICS
Bryan, Robin & Sean all hold CITB Construction Skills "Health, Safety and Environment Certificates for Managers and Professionals", which were renewed in June 2013 by external exams
Additionally, we have a team of professionals to deliver a complete "One Stop" Service, including Quantity Surveying, Building Surveying, Architectural and Specialist Services
Please contact us for an informal no commitment discussion on how we may be able to assist you
The profiles of the Surveyors are:-
Robin Muggeridge FCIOB  AssocRICS  RICS Registered Valuer

Robin qualified in 1978, achieved CIOB Fellowship in 2000 and is a RICS Registered Valuer.
Robin has an in depth knowledge and hands on experience of Construction, Project Management, Quantity Surveying and Cost Control along with parallel disciplines from his career including a number of years in Board Room roles with National Contractors and Developers
Robin has led Construction, Commercial and Marketing teams on Private and Public sector Low and High rise projects covering Hospitals, Hotels, Offices, Schools, Libraries, Care Homes, Secure Units and Housing, all with facilities for Special Needs with some being highly specialised.
To work with free unescorted access in buildings with vulnerable persons, Robin holds an "Enhanced CRB Certificate".
Robin has developed strong teams through all disciplines and has a record of inter-personnel skills not only within RBC, but also with our clients and resource teams.
Bryan Muggeridge BSc (Hons), ICIOB

Bryan qualified in 2003 and is an Incorporated member of the CIOB
Bryan started in the construction industry as an architectural technician and then moved into Quantity Surveying and Project Management with national main contractors from where he has attained an in depth knowledge of Construction, Project Management, Quantity Surveying and Cost Control together with parallel disciplines from his career in senior roles
Projects include the Private and Public sector covering MOD projects, Offices, Medical Centres, Schools, Colleges, Ecclesiastical and Specialist Buildings, all with facilities for the disabled and special needs with some being highly specialised to meet individual clients requirements
Sean Connelly
Sean joined the company in July 2013 and is a member of the CIOB
Sean started his career with his late General Builder father where he gained an immense depth of knowlege. Sean then moved on to renovating properties in his own time whilst working in the specialist manufacture of equipment for National Aeronautics, Space Administration, Chinese Railways and installation of emergency call systems and other electonics into Hospitals, Care Homes and Her Majesty's Prisons
Sean has lived in the local area all his life and has an in depth knowledge of the South and it's surroundings
He is now greatly assisting the Directors and the Team on all the Company's projects
Sean is currently undertaking part time study to further his professional qualifications within the industry under the Company's CIOB Training Partnership Scheme
The Back Office Team
Often the unsung heroes, but who provide vital administration skills and will assist if Robin, Bryan and other members of the Team are unavailable
Tracey, Nicki, Louise, Amanda and Mandy will be be delighted to assist in the absence of Robin, Bryan or Sean and Julie is responsible for our accounts and invoicing.
Together the whole team, not just the front line, thrives on challenges and continually strives to ensure the simple approach of "get it right first time" by all members of the project teams be they clients, resource teams or RBC