Services for Residential Property including RICS Surveys and Party Wall Matters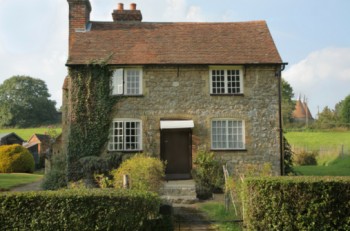 If you are considering the purchase of a home or other property, or if you have been unlucky enough to suffer property damage, RBC can assist with appropriate Building Surveys. Please see "

Building Surveys

" below.
If you are considering building an extension, refurbishment, the construction of a complete new property, or self-build, RBC can assist in whole or part with the entire construction process by tailoring our services to your individual needs. Please see "

Construction Projects

" below.
The Team and Company are professionally Chartered and RICS Registered Valuers
Please remember that RBC make no charge for an initial consultation and quotation for our services.
Building Surveys
Any property is a major investment, for which you will be wise to ensure that the building is structurally sound
Where a mortgage is raised you will be asked by your lender to finance a Valuation Survey. Do not mistake this survey as providing a Building report. The Valuation Survey will purely confirm whether or not the building will provide your lender with adequate security for the loan and may not address building faults or defects if these do not effect your lender's security, but any such faults or defects will effect the Property Owner
There are different levels of Building Survey from a simple overview to an in-depth report which will include budget costs for any remedial works. The survey cost will vary depending upon the level of report required, the size of the building and it's immediately apparent condition
There are three main types of RICS survey, being a "Condition Report", a "Homebuyers Survey" or the in-depth "Building Report" (formly Structural Survey), but the survey cost can be reduced if you feel only part of a building requires survey. Perhaps just one serious crack or damp patch, rather than the whole building. If you do instruct this option and upon survey we feel a wider survey is required, we will immediately revert to you with the reasons for our concern and offer further options

As a guide to which survey will be appropriate for you, download the RICS Home Surveys Information sheet

by clicking here

(This is an external link direct to the RICS website for the downlad),

or alternatively see our own summary by clicking here
Generally, the "HomeBuyer Report" is ideal for conventional average size residential properties that appear to be in reasonable condition and are post 1960's, but for properties which are either over circa 50 years old, above average size (e.g. over circa 120 m2 / 1,300 ft2) , have been extended or converted or are in need of refurbishment then the "Building Report" is more appropriate.
RBC can discuss with you the appropriate level of survey with or without a property valuation, provide you with a competitive fixed price quotation and generally assist you in this area
Remember that when the professional eye identifies risk elements, not only do you have an opportunity to renegotiate your purchase price, but you will also avoid additional expense to repair faults that were not your original responsibility. Under such circumstances the report can easily become a very sound investment
Construction Projects
As a "Chartered Building Consultancy" we will guide you through the construction process, which can be a dangerous minefield to the unwary
We can assist on

Party Wall Matters

click here for more details as either Building Owner's Surveyor or Adjoining Owner's Surveyor
By appointing a consultant to advise you on the construction and contractual matters and to manage the project, you will find the consultant's fee a sound investment. Remember, that there will no charge for an initial consultation and quotation. You may well ask "why do I need contractual advice". If so please follow this link to our FAQ's page (use your browser's "back button" to return to this page)
Our main areas of expertise which can be provided in whole or part and tailored to your individual requirements are:-
Conception Stage
Where required we are able to bring together a complete project team of all professional disciplines including architecture and assist you in preparing a tender list of approved contractors
Budget pricing of ideas from a very basic brief to ensure that the idea is affordable
Assistance with Special Needs requirements
Building Surveying to ensure the suitability of an existing structure
Party Wall Agreements. With very few exceptions, these can be mandatory. Click this link to our FAQ's page for more information (use your browser's "back button" to return to this page)
Budget pricing of schemes once on the drawing board to ensure that the design itself evolves within budget and where appropriate, recommending areas where the design and / or specification can be reduced to return the design to budget, or to identify savings that are evolving to enable other ideas to materialise
Planning and Building Control applications
Preparation of Bills of Quantity
Construction Phase
Domestic client projects are exempt HSE (Health and Safety Executive) and CDM (Construction (Design and Management) Regulations) notifications and registration, but you still have a responsibility to ensure a safe environment.   RBC can advise and guide you through this legislation
Contract Administration and / or Project Management to level required
Assistance with approval of the contractor's Health and Safety Plans and Risk Assessments
Seeking expressions of interest to tender from appropriate contractors
Discussing with you the alternative forms of Building Contract and which is most appropriate for your project
Preparation of Tender Documents, Programmes and Managing the whole Tender process with advice and recommendations on the requirements to be included in the documents
Analysing Contractor's Tenders relative to the budget, preparing a tender comparison report and arranging to interview short listed contractors with you
Appointing your preferred Contractor
Contract Administration and Valuations with the Contractor including liaison with your Financiers (where appropriate) whilst the works are in progress
Advising on any contractual claims and dispute resolution
Manage Handover procedures
Post Handover Phase
Contract Administration post handover when your project is into the maintenance period
Latent Defects  (These are defects outside the contractual maintenance period)