Seashore Development, West Sussex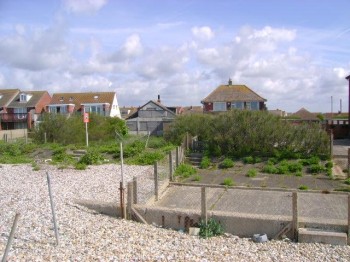 Viability Appraisal and Bank Valuation Surveyors for new 5 Bedroom architecturally designed two storey house directly adjoining seashore, incorporating balconies with sea views and direct beach access all approached via a private road, by well know Developer.
Project commenced with demolition of the existing structure in August 2011 and completed on programme in January 2012 and sold for £1.3m
Photographs 1 and 2 show the view along the seashore and the rear of the existing structure.
Photographs 3 onwards show construction works in progress.
Click on image to enlarge (to return to this page please use your browser's back button)