Winchester Guildhall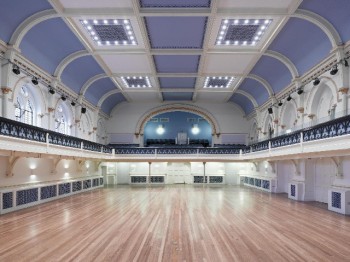 (Click on small image to enlarge main photograph)
Quantity Suveyor Services on the refurbishment of the Historic and Listed Guildhall during 2011.
The refurbishment works were undertaken whilst the site was occupied by staff, visitors and members of the public.
The project consisted of the formation of a new entrance, removal of finishes, opening adaptations, new internal doors, new ceiling finishes and a new third link corridor from the main staircase to the Walton Room. The staircase was extended to serve the new third floor corridor with new period style balustrade to all floors and renovation of the King Alfred Hall including  the removal of modern finishes, exposing original features and  the integration of the new M&E services.
Project Value £700k
Click image to enlarge and use your back button to return to this page
Main Contractor:- Farnrise Construction Ltd, Southampton